Shipping Information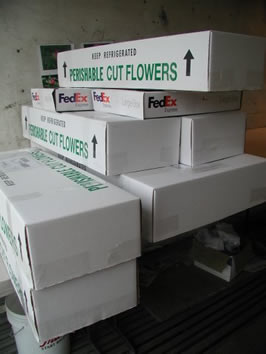 Click here for our packing practices
Alaska is the gateway to world wide shipping reaching 90% of the world within 9.5 hours. We ship via Federal Express overnight. Using the Fed Ex web site you can track your shipment from the instant it leaves our farm until it reaches your store. If you are located where summers reach the 90's, tracking will allow you to meet the trucks or pick up at the stations avoiding a possible day in the truck.
With Alaska being a hub for Fed Ex, we have great shipping rates around the world. We do not 'tag' on extra fees for handling or shipping but pass these good rates on to you. Of course if you have your own account, we will be happy to ship on your account. See packing practices for bunching and other information.
Average 2019 Shipping Prices *
| | | | |
| --- | --- | --- | --- |
| Small Box | 50 Stems | #12 | $48 |
| Medium Box | 80 Stems | #15 | $57 |
| Large Box | 100 Stems | #21 | $68 |
| Large Box | 150 Stems | #27 | $78 |
*Disclaimer
Fed Ex has charges for services such as rural delivery and other charges we may not be aware therefore we can only estimate based on our past experience and cannot guarantee these estimates.
Boxing Fees
Our large box holds 100-150* and costs $12
Our medium box holds 50-100* and costs $9
Our small box holds 50* and cost $8.
*depends on the variety and bud sizes
There is some room for flexibility in numbers of stems per box depending on the variety and bud sizes.
Large volumes (over 1500) can be shipped via bulk shipping methods including Alaska Airlines.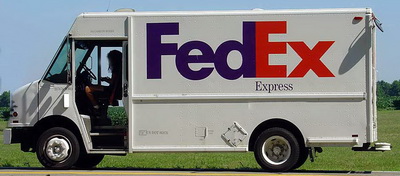 "Your product was beautiful and they held up wonderfully. I am impressed, as were all the guests who just couldn't believe we had peonies in the middle of August!"
- Victoria Heath


Contact Us
Alaska Perfect Peony
Box 15226,
55640 East End Road
Fritz Creek, AK 99603

Phone: (907) 235-8116
Cell: (907) 299-0261
Click here to email us!